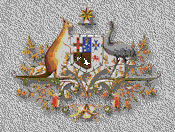 Welcome to Mick's Bar and Grill
Amateur Radio Department - V K 2 X O C
---
G'day! You are visitor number

to my virtual 'shack'. Thanks for stopping by.
I'm a Ham radio person that operates a TCP/IP station in the San Francisco East Bay. Hayward Hills to be precise. My HAM radio pages have the following subjects available: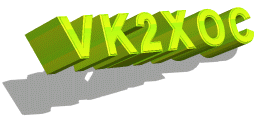 Station VK2XOC (includes current status)


Some History


Local Information


Mt Diablo Amateur Radio Club (MDARC) Photo Gallery


Other Info (web links)


Guestbook (please take a moment and add yourself to my guestbook)
Continue on to the
---
My station is a networked 486DX50 based system running the Linux version of TNOS. I have links available on 2m and 70cm. My station is pretty close to a 24/7 operation and lately only software bugs and PG&E problems shutdown my system. My primary port is a very busy 1200bps 2m (145.75MHz) link and uses a Yeasu FT-736R at 25W/vertical. My main link to the Internet is via one of my 9600bps links. This link is a 70cm (433.43MHz) link and uses an AZDEN PCS-9600D at 35W/vertical. My third port also runs at 9600bps on 2m (145.71MHz) and uses an ALINCO DR-1200T-H2 at 25W/vertical. All ports use Kantronics 9612 Packet Controllers/TNCs. My station is located in the San Francisco East Bay Hills at an elevation of approx 600' ASL. Wacky Note: At approx 2pm Sunday, February 25, 1996 it snowed at the shack! Yes, the flakey white stuff. In fact it snowed multiple times over a four hour period and I may have pictures to prove it!

My TNOS station is part of my home LAN which is attached to the Internet by a DSL link, however, I generally do not pass HAM traffic over this link - most HAM traffic is handled via the radios. The DSL link is via the PacBell Network using an Linksys BEFSR41 router. Much better Than my old ISDN internet connection. I also run an 802.11b wireless segment using a Linksys wap11. My home domain is "gday.com" and mail can be sent to mick@gday.com.

Current Status
My 433.43 port continues to run well with W6YX since the changes that Bob Vaughan (kc6sxc) made to the 433 port setup at W6YX. Some crazyness with the ampr.org DNS and routing effected my station around May 22nd but seems to be under control at the moment.
Latest TNOS Update: A recent patch to TNOS seems to have solved 90% of my system crashes (Yahoo!). RSPF still is a problem. Turns out that JNOS rspf code works better than the TNOS rspf code but the base JNOS code is still very unreliable. I have talked to the author of rspfd (version 2.2) and my hopes are that that his rpsf code will be ported to TNOS. So at the moment my rspf software is under constant watch until I can get updated to 2.2. (I have returned to TNOS on Linux).
The other 10% of my system crashes are because TNOS seems to have a bug with its DNS cache and MX entries. After about a day of attempting to deliver the same piece of mail, the DNS cache becomes full of 'bad' MX entries and crashes. Now that I know this problem area I am taking steps to avoid it.
I also suffered a power supply problem with my FT-736R over the months of Jan and early Feb 1997. A new supply is in place as of 20th Feb 1997.
Take a quick peek at my station by checking out its AX25 heard data or IP heard data . (This data will be fetched live "over the air" on 2m or 70cm so please request this info only if you have an appropriate and valid HAM license.)
I am also into ATV and that is how I got started into Amateur Radio back in Sydney, Australia (I guess that would explain the VK callsign) with the Sydney Amateur Television Group. The setup was pretty cool in that just about anyone in the Sydney area could pickup our repeated transmissions and call back by land-lines if they didn't (yet) have a radio link. The current local ATV setup up on Mt Diablo is just out of my reach as far as signals go due to some high powered commercial stations overpowering my pre-amps. (KOFY etc)
FYI: The Wireless Institue of Australia is the official organisation for Radio Amateurs in Australia. But enough rambling...
The best thing I can provide at this moment is a link to the local HAM Internet gateway W6YX. My station is located just behind CSU Hayward and it provides pretty good coverage over much of the San Francisco East Bay including a reliable path to the W6YX gateway. Another great web resource for info on the setup in my local area is the Orinda station web page setup by Jack Reilly AA6VN.
As far as clubs go, I am a member of the local Mt. Diablo Amateur Radio Club (MDARC) . I also gather digital photos of MDARC club activities and have started to archive them on on my MDARC Photo Gallery web pages. I am a member of the Rocky Ridge Repeater Group (RRRG) which is the group that runs the W6CX repeater(s) up atop Mt Diablo. I am also a member of the Tucson Amateur Packet Radio organisation. If you're into packet, this is the place to go see!
Lastly, I have included a couple of random but interesting links:
[ NASA (CU-SeeMe) | QRZ! | BuckMaster | Ham Radio Outlet | Kenwood | ICOM | Yaesu | WICEN (OZ) | TNOS Central | WIA ]
---
I am trying to update this page every now and then so come back soon and check it out again!
73's Mick (vk2xoc)
---
[ Home | Work | Mates | Guestbook ]
---

Last Updated: Monday, January 15, 2001